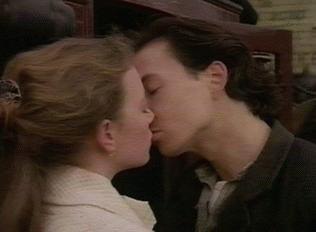 Felicity King and Gus Pike...one of the most popular couples of the series.
Felicity is the oldest King child.One who was very bossy,mean,and vain.However one person in particular had a big effect on Felicity's attitude,the rouge sailor Gus Pike.
Gus'mother died when he was very little and his father put in jail.Gus wound up traveling al over on ships.Despite his position Gus turned out to be quite the gentleman(with a little help from Hetty King) Felicity and Gus met,shared a first kiss and from then on were dead gone on oneanother.After a long coutship,3 proposals,and a shipwreck they were finnaly married at the series end.