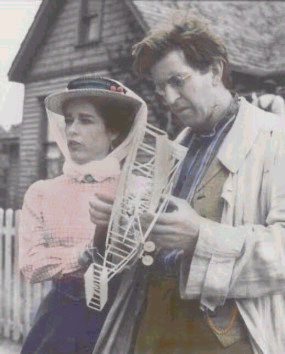 Jasper Dale and Olivia King-Dale.
Olivia is the youngest sister to Alec and Hetty King.She is very sweet,compasionate and understanding.However she is a very strong willed women,with goals and dreams.
Jasper Dale was a recluse.He has a very exotic family and was known as the "akward man".moslty on the account of his being shy,and a stutter.Jasper has a very creative mind and is always coming up with brilliant inventions...if only someone would support him.Well Jasper and Olivia began working on the Avonlea Chroicle together.Soon enough it was clear Jasper and Olivia were falling in love.They went on to get married,have a son and adopt a daughter.